Five Pain Relieving Modalities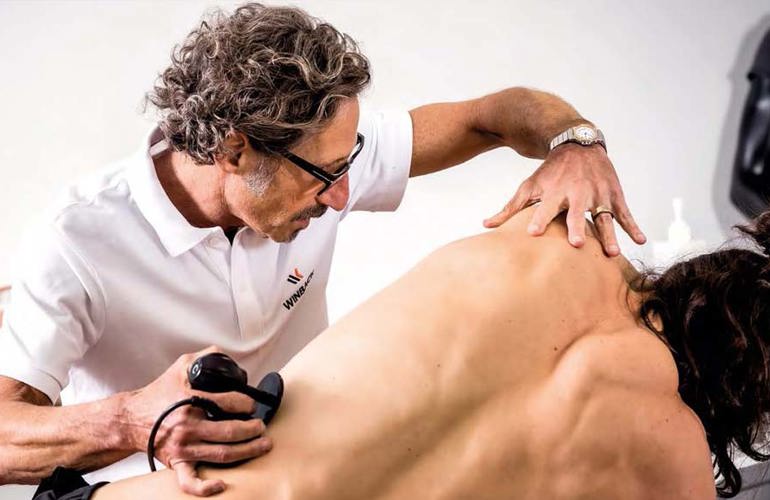 Patients who invest in a long-term relationship with doctors expect positive outcomes, including number of healthy days, pain levels and movement, as well as how they feel and look. Often, treatments/health plans are not black and white because patient health involves complex issues related to stress, life passages, and aging.
Part of my job is to help doctors sort through the various treatment products and vast array of new equipment available. I can help you understand what works and what does not when it comes to products and alternative medicine.
I use the following process to guide me and, in turn, you:
I take the scientific information available + my experience + your personal preferences.
In other words, I could recommend the 'best supplement' or the 'best exercise' for my patients (based on science and experience) but if they do not follow my instructions, what is the point?! I must help patients find something that works based on their individual needs and preferences.
Many of these suggestions are on my website, https://www.drjeffreytucker.com/ , SHOP.
Years ago, when I hurt my knee, I felt 'pain.' Instead of turning to cortisone shots, heavy doses of pain medication, or even surgery for my torn meniscus (suggested by the orthopedist and radiologist), l used my own practice of regenerative therapy. It worked - my knee felt much better, even after one treatment with the focused shockwave machine.
As we continue into 2022, there are five alternative pain medicine practices that are among the most promising because they have solid science behind them and are cost effective. I also recommend using Stopain Clinical along with each of these pain-relieving modalities. The continued use of a topical remedy for patients at home compliments everything I do in the office.
The five alternative practices are:
Focused pulsed wave therapy AKA PiezoWave shockwave for pain
Hands, down, this was No. 1 for my knee. I use this daily in my office for other problems, including shoulders, hips and long standing chronic low back pain and stiffness. This creates new blood vessel formation and is emerging as a great device for male & female pelvic floor dysfunction. (INSERT A :30 sec to 1:00 VIDEO)


TECAR deep heat therapy for fascial stiffness, creating increased blood flow that helps 'Mother Nature' speed up the healing process. The sports medicine field is 'all in' on TECAR therapy for recovery and creating a 'loose' muscle feeling. (INSERT PHOTO OF ME that is on the new Winback catalogue).


Radial pulsed shockwave for plantar fasciitis and other tendinopathy pain. When you have a 'foot pain syndrome' like plantar fasciitis, I encourage my patients to try this device rather than injections. I have seen radial shockwave have a significant impact on chronic cases involving people who have difficulty walking and who have excess scar tissue anywhere on their body.


Laser light therapy especially for arthritic pain and boosting mitochondria function (lack of energy). Light therapy research just keeps getting increasingly promising for cell health. It is worth a try for mild to moderate arthritis and areas within your body that need increased blood flow and oxygen to feel better. I have four varied brands of lasers in my office because 'everyone is different.'


PEMF (magnet therapy) for pain, anxiety, and moods. I love when patients come in and sit in my 'PEMF chair' before a session with me. "Go to your happy place" and practice belly and nasal breathing has become a cliché, but I find it really works. PEMF works on the microcirculation, helps relax tight muscles, and helps you focus on breathing.
JEFFREY TUCKER, DC, is the current president of the American Chiropractic Association (ACA) Rehabilitation Council and practices in West Los Angeles, Calif. He writes for Stopain Clinical and can be contacted at DrJeffreyTucker.com.
Dr. Jeffrey Tucker
is a rehabilitation specialist, lecturer and healer best known for his holistic approach in supporting the body's inherent healing mechanisms and integrating the art and science of chiropractic, exercise, nutrition, and attitudinal health. For more information and to sign up for his newsletter, please visit:
www.drjeffreytucker.com
.
---