2022 Technology: The Trend For Your Chiropractic Practice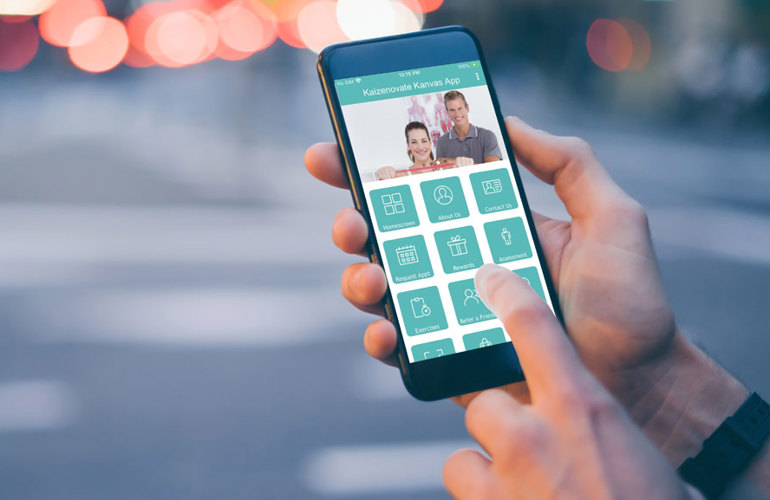 Want to know what the emerging trend is in 2022? I'll sum it up for you in one word – TECHNOLOGY. Technology is changing healthcare and specifically chiropractic at a rapid pace. The use of tech to improve electronic health records, patient portals, wearables, patient communication, and patient and provider engagement tools are starting to have significant impact in healthcare. It's the early adopters of this technology that are the winners. Technology laggards unfortunately are going to be the losers. How do you know what drives the most value when evaluating a technology tool for your practice? Data and evidence.
Here's what we know... People are using their smartphones more than ever and also using all kind of apps to help solve everyday life problems. In the healthcare industry mobile health apps have become a critical element for practices by meeting patients where they are and bringing strong value to healthcare consumers. The right types of mobile health apps create stronger engagement to their healthcare providers, create convenience for both the patient and the provider, and leverage time-tested business strategies and human behavior science to improve healthcare outcomes. Mobile health apps have shown success by offering a large number of features that help improve health care services. You can think about loyalty reward program, easy payment, efficient appointment scheduling, on demand video home exercises, monitoring patients' health, real-time communication and so much more that help with patient's adherence.
Healthcare providers have long struggled with patients not adhering to prescribed therapy, which includes not attending scheduled clinic visits (no-show appointments range from 19 - 42%) or prematurely terminating treatment against the advice of their provider (self-discharge).
For all these reasons, and more, the team at Kaizenovate had a plan…to create a mobile app to drive improved outcomes for patients and improved income for providers, all the while maximizing convenience and efficiency for all. Kaizenovate developers and leadership built the Kanvas App to revolutionize healthcare. The Kanvas App is a custom-built app for any practice that helps engage patients in their prescribed care plan, leverage on-demand exercise videos, access patient education content, efficiently request appointments, and acquire new patients through several features within the app that creates both values, and the network effect.
A first-of-its-kind study by Kaizenovate has proven that technology can step in to fill this gap, with digital health interventions like the newly developed Kanvas App significantly improving the treatment adherence success rate in chiropractic and physiotherapy patients.
Improving healthcare through technology, the Kanvas App has been designed to support patients in their adherence to chiropractic and physiotherapy treatment plans. In addition to providing scheduling requests and patients' specific home exercise video library, the platform promotes patient engagement through gamification, providing points every time a patient attends their visits, which can be redeemed for healthcare products and services designed to maximize patient outcomes.
If you are a chiropractor or simply have a clinic and struggling with managing your business, you have to check out the benefits of using a mobile health app in your practice. For more information about the Kanvas App go to: https://calendly.com/kaizenovate/kaizenovate-stopain and schedule a demo with our team to learn how the Kanvas App will help you attract new patients, improve your patients plan adherence, and build your community.
---
Dr. Jay S. Greenstein is a Maryland native. He received his undergraduate degree from the University of Maryland, his Doctor of Chiropractic degree from the National College of Chiropractic and earned his post-graduate degree in Sports Chiropractic at the Logan College of Chiropractic. In addition to maintaining his private practice as CEO of Kaizo Health and Kaizo X, he is the founder and President of the Kaizo Clinical Research Institute. The entities were formerly known as Sport and Spine Rehab, Sport and Spine Athletics, and the Sport and Spine Clinical Research Foundation prior to a rebrand in 2018. Dr. Greenstein is also the founder and CEO of Kaizenovate® Advisors, a leading-edge firm to help doctors and a wide variety of companies to improve their organizational performance. Dr. Jay coaches businesses on Six Sigma, leadership, and the Chiropractic Entrepreneur Framework® (CEF). He is also the founder and CEO of Kaizenovate Tech, a mobile app development platform dedicated to improving clinical outcomes and financial performance in healthcare practices.
---